Crowdfunding
The Creator Friendly Crowdfunding Platform
Empowering creators to run campaigns their way - for FREE! Crowdfundr has everything you'd expect from a mature crowdfunding platform that has already served 200,000+ campaigns and helped them raise over $275M. It's easy to use, full-featured, and puts creators first.
Design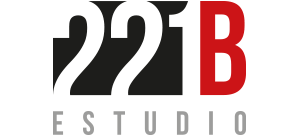 Video, graphic design, and editorial layout
A professional creative studio with extensive experience in creating and promoting board games. Experts in crowdfunding campaign design, editorial layout, graphic design, and creation of audiovisual content for board games that they share on their social networks with thousands of followers.
Digital Advertising

The most powerful service to scale your crowdfunding campaign.
The perfect partner to help you from the beginning to the launch. With over $100 million in managed advertising investment, they are experts in scaling crowdfunding and e-commerce campaigns through platforms such as Facebook, Instagram, Google, Youtube or TikTok.